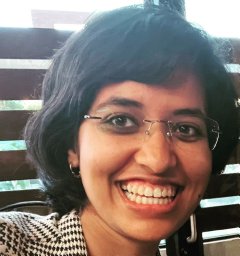 Programming is hard and error-prone, and involves tedious tasks. My research aims to create tools for software engineers and scientists that generate correct code efficiently and automate mundane tasks in their workflow. To that end, my current research focuses on developing techniques to make
program synthesis technology scalable.
I also aim to develop strategies and metrics to synthesize readable and generalizable code.
Publications
Teaching
Service
OOPSLA 2021 Artifact Evaluation Committee
CAV 2021 Artifact Evaluation Committee
PLDI 2019 Student Volunteer
ASE 2019 Student Volunteer
Mentor, UCSD Early Research Scholars Program, 2019-2020
UCSD CSE Graduate Women in Computing, 2019-2020
UCSD CSE Diversity, Equity, and Inclusion committee, 2018-2020
UCSD CSE Graduate Women in Computing Mentorship Program, 2019-2020
UCSD CSE PhD Admissions Committee, 2019
Outreachy Linux Kernel Coordinator, 2017-2019